There is the latest kit of  Athletic Bilbao DLS Kits 2022 – Dream League Soccer Kits 2022 for a world cup. with a huge amount of finishing packs also, with their three kits home away and third. as well as consider Goalkeeper kits. You can also use it in First touch soccer 2015.
How to download these kits in your game. copy the link above the kit image which one you want to download. go to My Club> Customize Team > Edit Kit > Download and paste the URL here. we also create customized all kinds of kits you also order at our Gmail with your image just $5 for one kit. if you facing any kind of issue in downloading mention it in the comment section otherwise you contact with admin as well without any hesitation from Gmail account Zali5120@gmail.com
watch this video on how to download kits
DREAM LEAGUE SOCCER | BEST GOAL | SEND ME YOUR'S | GET A FREE NEW KIT FOR YOUR TEAM NAME LOG
Dream League Soccer Athletic Bilbao Kits 2022
The club also offers a practise field for players. San Mamés is the club's home ground. The stadium has a seating capacity of 53,289. Josu Urrutia is the club's president. Josu Urrutia is a former Spanish football player. Josu Urrutia's position on the field was that of a midfielder. Gaizka Garitano is the club's manager. Gaizka Garitano is a retired Spanish player. The club's fans are going insane because some of their favourite players are playing for them. Athletic Bilbao is a well-known Spanish club. A women's team is also part of the club. The club has won numerous major trophies.
Athletic Bilbao DLS Kits 2022
If you've ever played a dream league soccer game, you're probably a great admirer of Athletic Bilbao because the squad has a number of top players. Aritz Aduriz, a fantastic forward, is also a member of the squad. Athletic Bilbao's DLS 2022 uniforms are stunning. In the DLS game, you can edit kits. There are three sorts of kits available: home, away, and a third that can be customized. You may also get La Liga kits to download.
Athletic Bilbao Logo
URL: https://i.imgur.com/9rXXmA1.png
The "Athletic Bilbao Dream League Soccer Logo" is yours to keep. The DLS logo for Athletic Bilbao is fantastic. The club logo incorporates a variety of colors. The club's name is also spelled out on the emblem. The club logo features a structure. Athletic Bilbao is a La Liga club. The logo is 512×512 pixels in size.
Athletic Bilbao Home Kit
URL: https://i.imgur.com/McMEGXx.png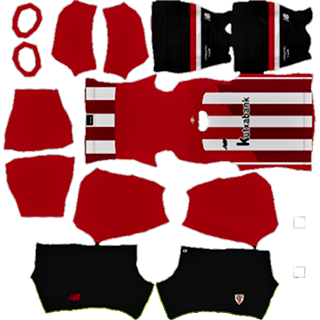 The Athletic Bilbao home uniform is fantastic for dream league soccer. The house kit is red and black in hue. Athletic Bilbao's home uniform has some lines on it. Coca-Cola is the official sponsor of the home kit. Coca-Cola is a globally recognized cold beverage corporation. Coca-headquarters Cola's are in the United States.
Athletic Bilbao Away Kit
URL: https://i.imgur.com/As1ntT0.png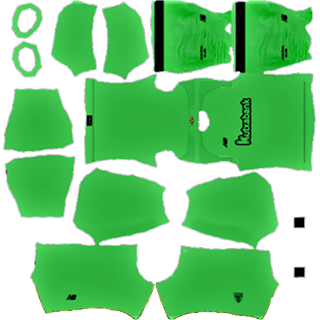 Athletic Bilbao's away kit is particularly attractive. The away kit is pale green in hue. New Balance is the away kit's sponsor. New Balance is a Boston-based international footwear manufacturing firm. The Athletic Bilbao uniform 512512 is a fantastic design.
Athletic Bilbao Goalkeeper Home Kit
URL: https://i.imgur.com/6b2sjOk.png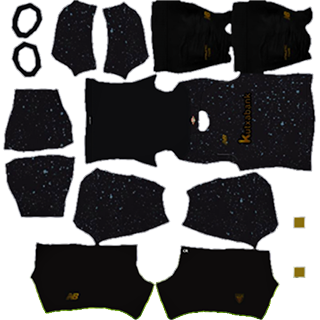 GK's home kit is fantastic. The GK home kit comes in a black color scheme. There are some sponsor logos on the GK home kit. The GK suit is largely amazing since it is different from the rest of the team.
Athletic Bilbao Goalkeeper Away Kit
URL: https://i.imgur.com/m42PC2X.png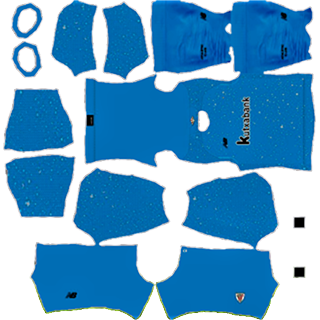 The GK travel kit is fantastic. The GK away kit is sky blue in color. On the GK away kit, there are some sponsor logos. Because the GK outfit is different from the rest of the team, it is mostly fantastic. The URL for Athletic Bilbao's 2022 shirts is now available.
Athletic Bilbao Home Kit
URL: https://i.imgur.com/fDAUW6I.png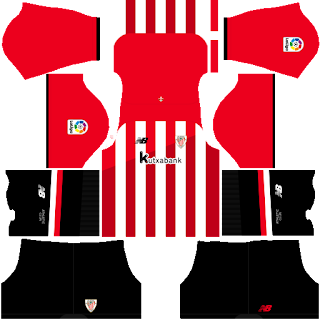 Athletic Bilbao Away Kit
URL: https://i.imgur.com/2HuZf47.png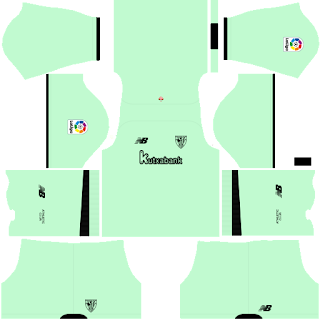 Athletic Bilbao Goalkeeper Home Kit
URL: https://i.imgur.com/W743Xh1.png
Athletic Bilbao Goalkeeper Away Kit
URL: https://i.imgur.com/HBMk2m7.png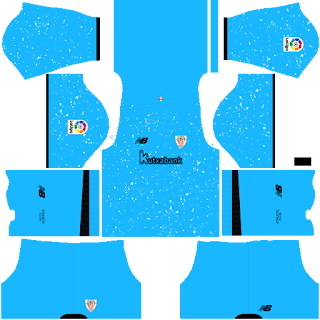 Athletic Bilbao Goalkeeper Third Kit
URL: https://i.imgur.com/aSQTUUd.png